Voice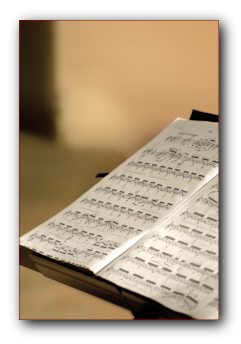 Voice lessons involve much more than just singing songs. Students will develop their voices in a healthy way and study varied repertoire including traditional song, folk song, and musical theatre (including movie songs). Aspects of breath management and voice production are important areas of focus.  Students develop performance elements such as character, song presentation, movement and gesture.  Some students will enjoy exploring different languages like Italian, French, German and Spanish. Many students also enjoy teaming up for duets and trios in both traditional and musical theatre styles. Recitals in December and June give an opportunity for students to showcase their hard work and develop confidence. A reception celebrating the performances follows with special treats for all performers. A vocal workshop during the teaching year gives students a chance to work with "up and coming" young singers from Vancouver in a fun and creative way! Students can prepare for Royal Conservatory exams, festivals, or just sing for the pleasure of singing.   Recordings made especially for the student assist in home practising, and incorporating new technologies makes the process current and student friendly.  Having Donna at the piano in your lessons each week aides in the transitioning to live performing.
Donna has successfully prepared both youth and adults for theatre, musical theatre, performing arts programs, and opera auditions.  She has repeatedly guided performers using her insight drawn from years of experience in the field, and from her work as musical director in both the opera and theatre worlds.
If they wish, Donna's students actively perform in the community, enjoying success in local and provincial festivals, Metropolitan Opera Auditions, professional theatre and musical theatre productions, and television appearances.
"We can see the improvement in her voice, but even more the difference in her confidence. She just loves to sing!" – Sharon- mother
"My favorite songs are the ones from Broadway, but I also really like the Italian ones, too." – Emily – age 12