Accompanying & Vocal Coaching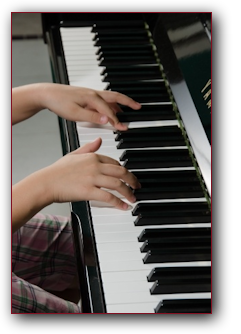 One of the greatest musical experiences is collaborating with another musician. Having a great accompanist is essential when preparing a recital, exam, audition, or festival performance. Donna has over 25 years of accompanying experience, and has performed extensively in recital with both singers and instrumentalists, including numerous CBC Radio broadcasts.  She has performed in concert in Nanaimo with various visiting artists and has been the pianist for the Vancouver Island Symphony Orchestra.  Whether playing with a beginning violinist or a professional soprano, she approaches the rehearsals and performance with the same professionalism and enthusiasm. Her experience reduces the rehearsal time and cost involved for performers.  She is available for concert, recording, and examination accompaniment.
Vocal coaching and repetiteur work
As a respected and busy vocal coach and repetiteur in Vancouver for many years, Donna had the pleasure of working with many young professional singers. She has studied with renowned diction specialist Nico Castel (Metropolitan Opera; Manhattan School of Music) and coaches English, French, German, Italian, and Spanish.  She has been a repetiteur and rehearsal pianist for Vancouver Opera, Burnaby Lyric Opera, UBC Opera Workshop, VAM Opera Studio, and OperaNuova of Edmonton. The founding musical director of Opera Breve, Donna has music directed various productions of opera and musical theatre works.
"I have appreciated all your coachings and comments so much! You have been an artistic inspiration and Vancouver will miss you." – Sarah Kanakos, soprano
"I can just relax and play, knowing you are always right there with me." – Benjamin – violin, age 14.